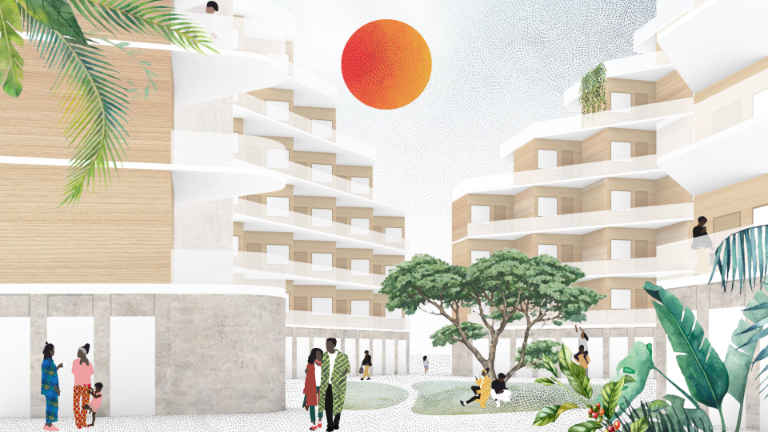 Ndarugu Student City
The project aims to explore how a modular CLT-system could be employed to imagine a relatively densely built and populated urban fabric with full opportunities for high qualitative public-, shared- and commercial spaces. 
The test area, two parcels of land (1.6 hectare in total) divided by a road, is located in the south-eastern parts of an old quarry. This is where we tested our ideas on modularity, stacking, blocking and density.
Program
Urban development
Size
1.6 ha, GFA 34 000 m2,  880 apartments
Status
Feasability study, 2019
Project team
Kayrokh Moattar, Frantisek Orth, Niels Pettersson Sandmark
Coming soon
Our website is still under construction. More information about this project will be added shortly.