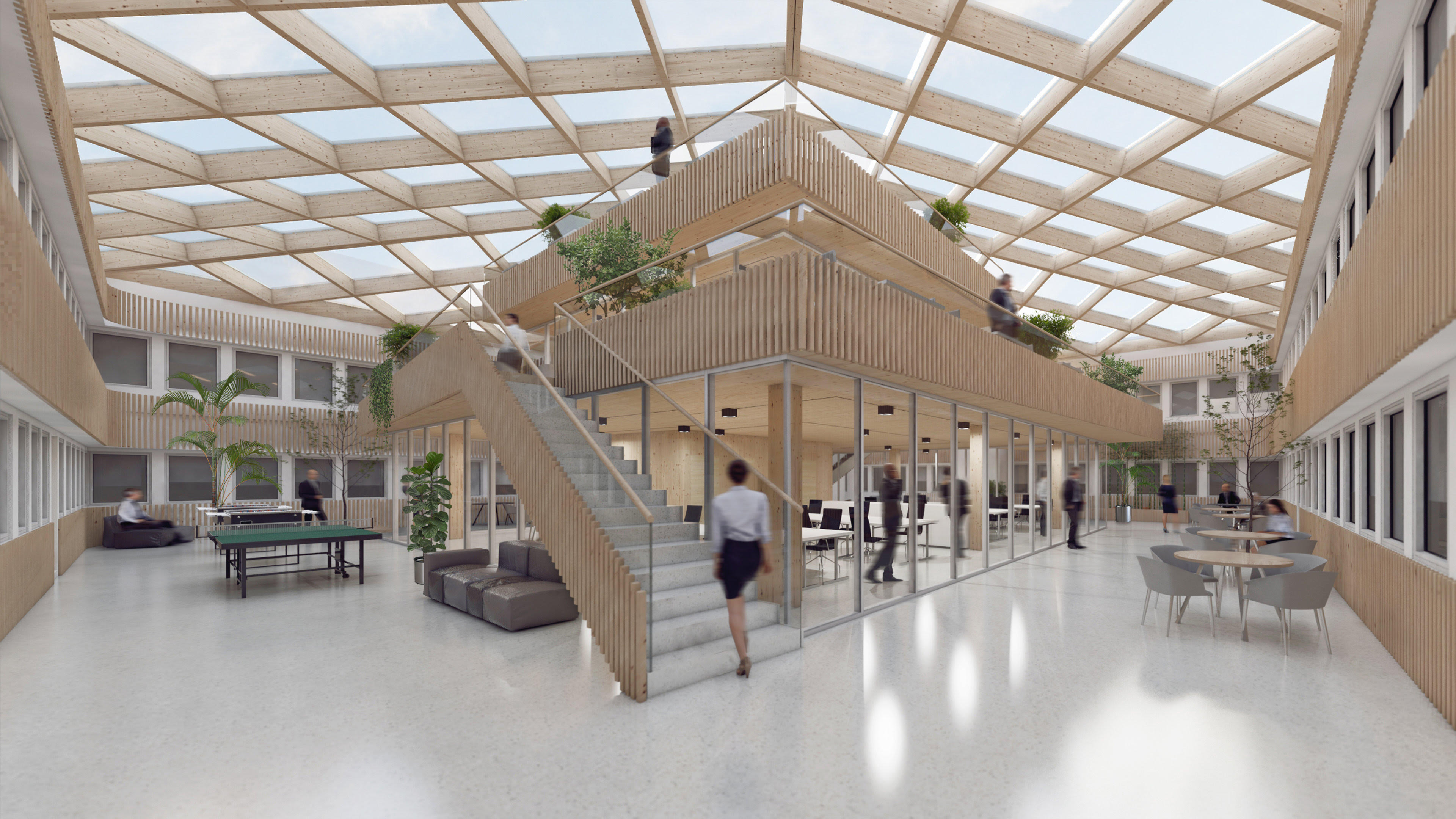 Kristallen
The re-design of this forgotten exterior courtyard into an activitated glazed one, realizes the full potential of the space and transforms it into the central point of this large complex of office spaces. Apart from a larger leasable area the concept also provides new value for existing tenants, providing them with access to generous leisure and co-working spaces.
Location
Älvsjö, Stockholm, Sweden
Program
Glazing and re-programming of office court yard
Status
Early design, 2019
Project team
Kayrokh Moattar, Frantisek Orth, Niels Pettersson Sandmark
Coming soon
Our website is still under construction. More information about this project will be added shortly.