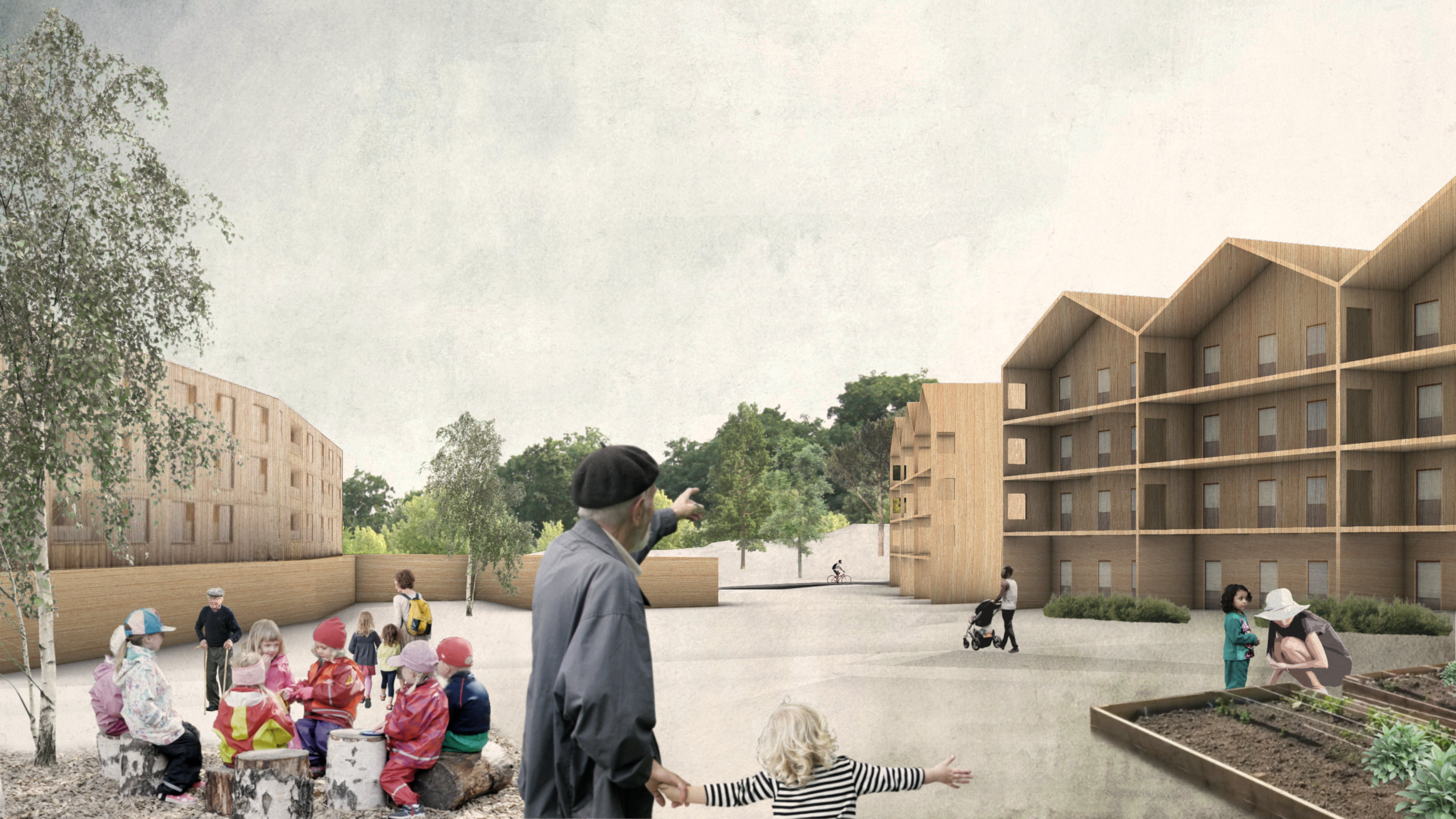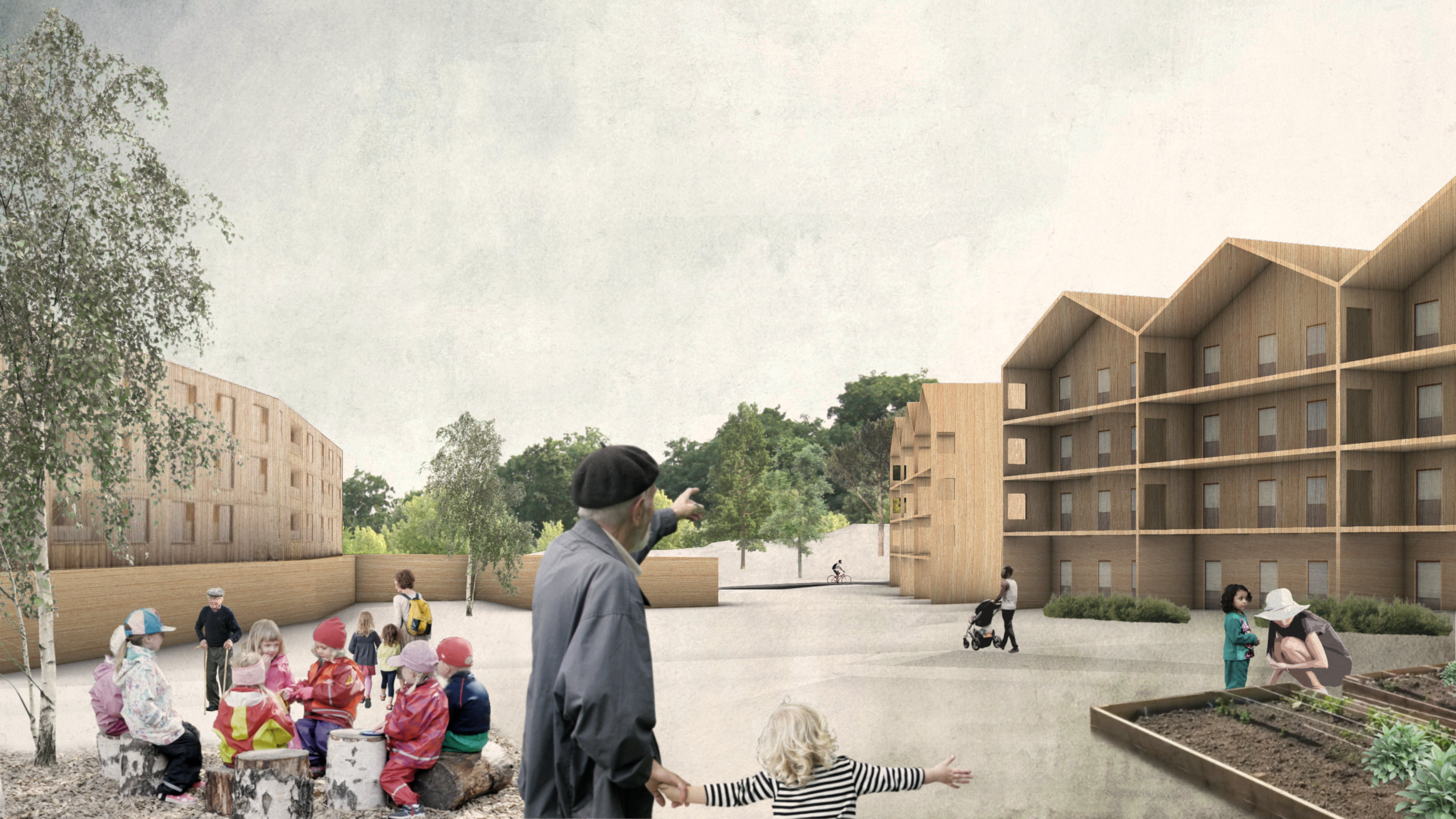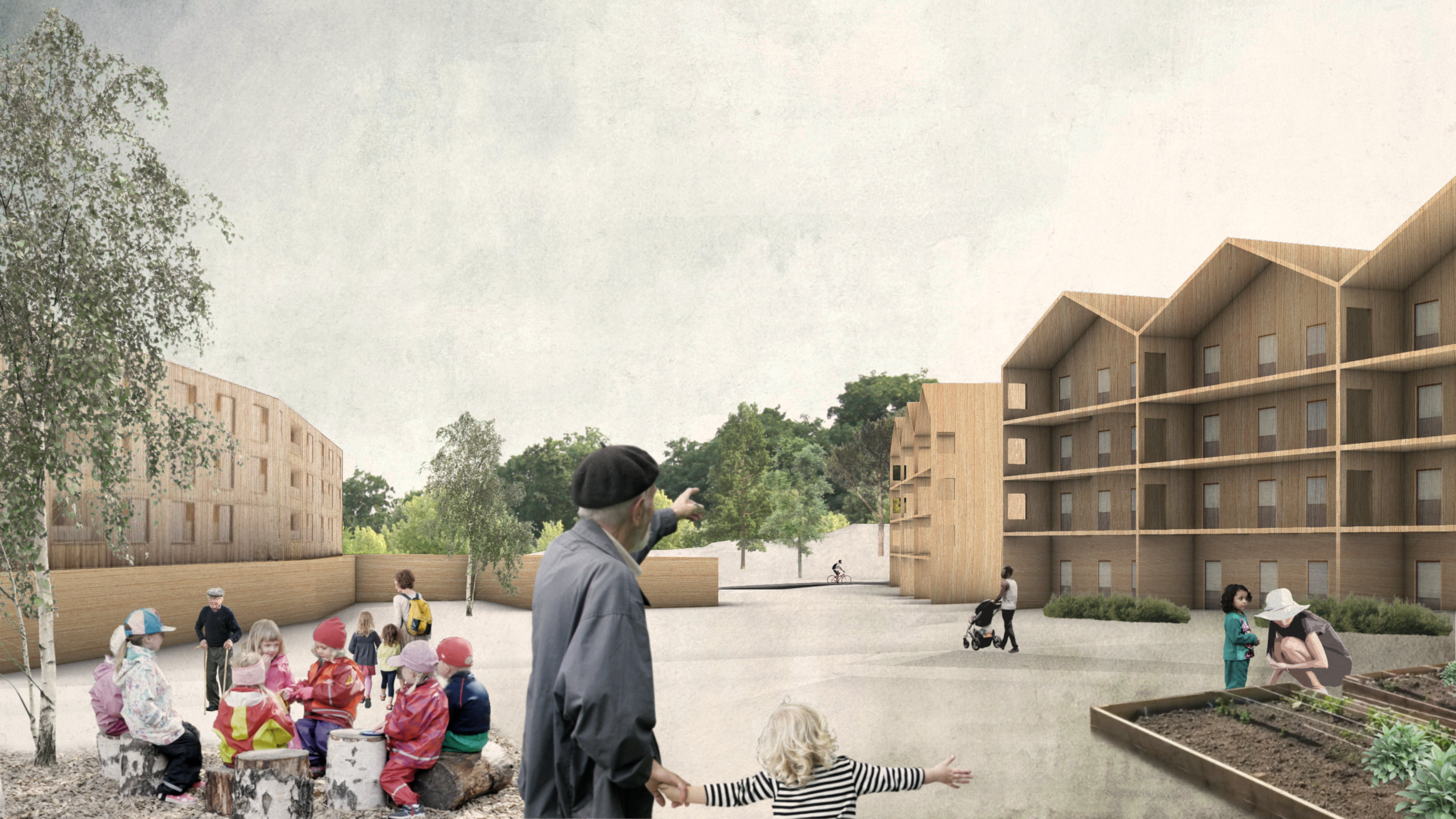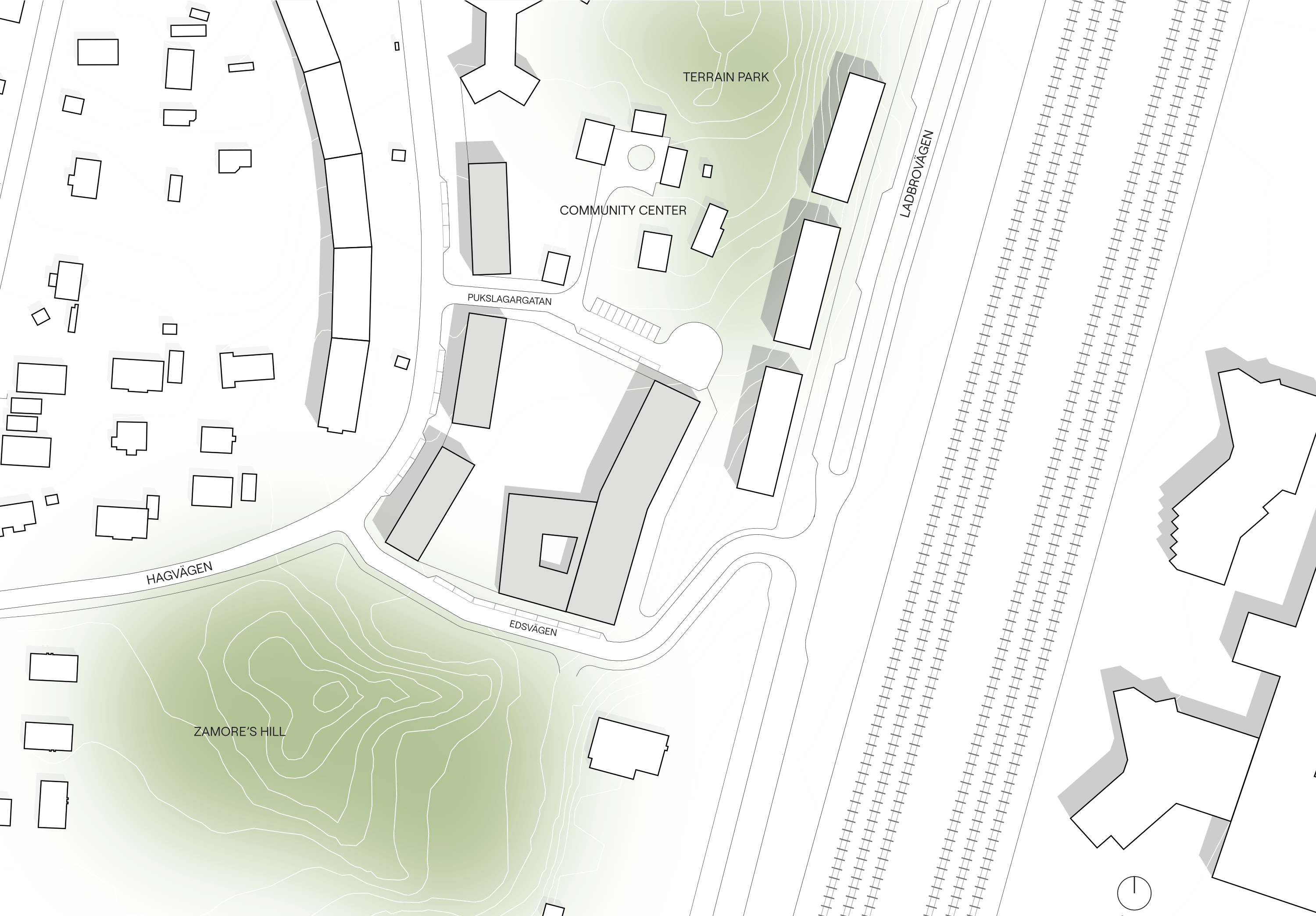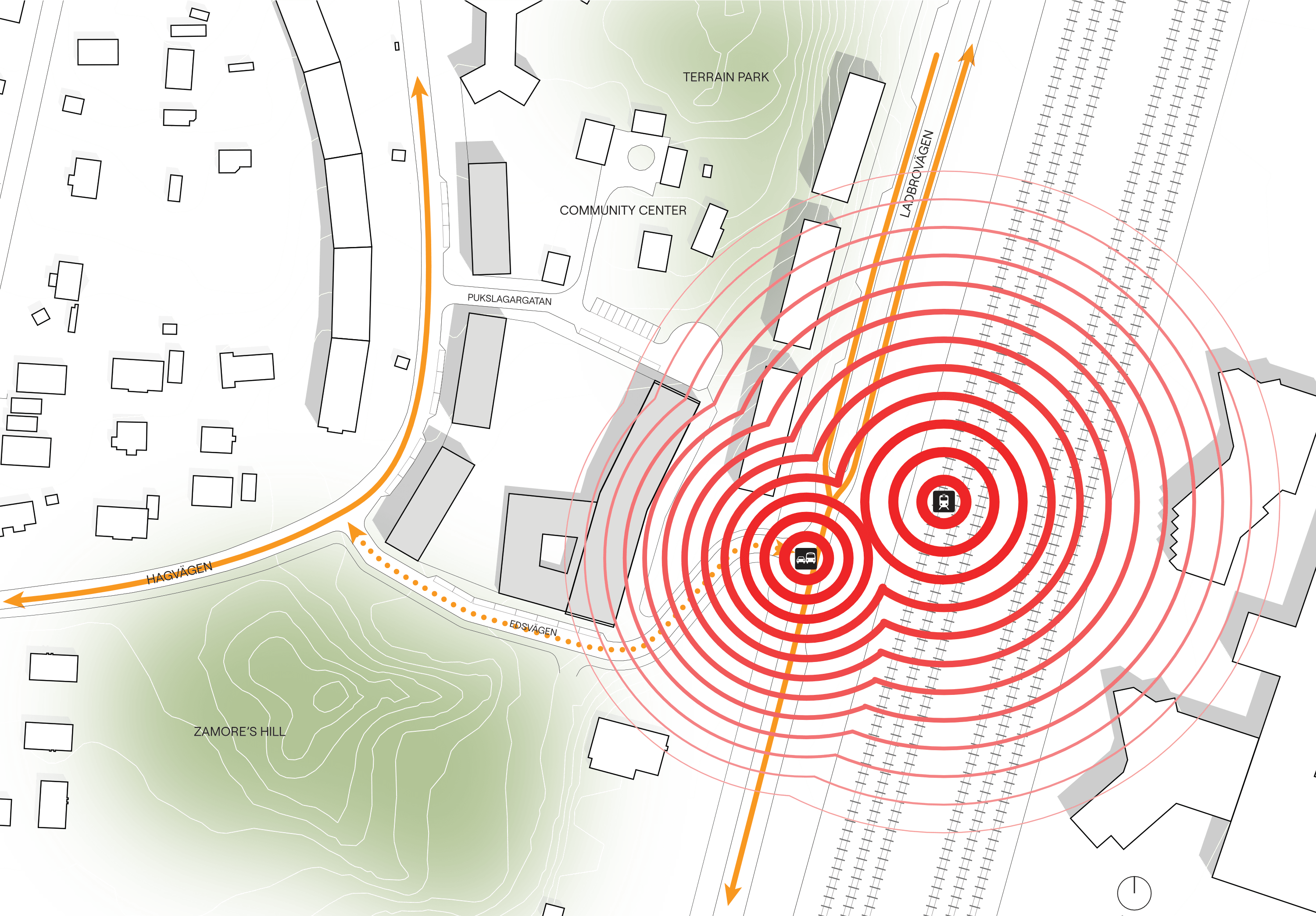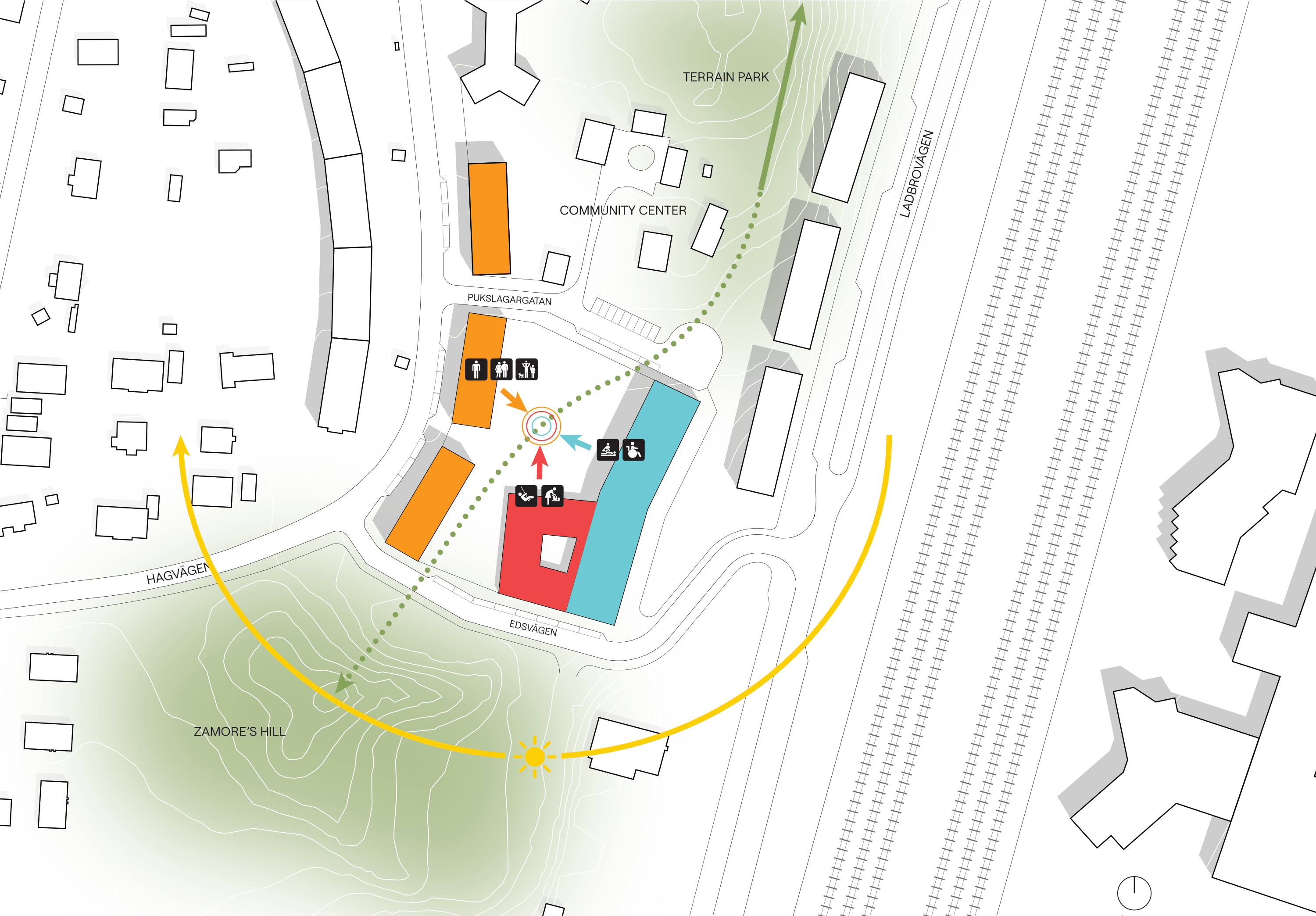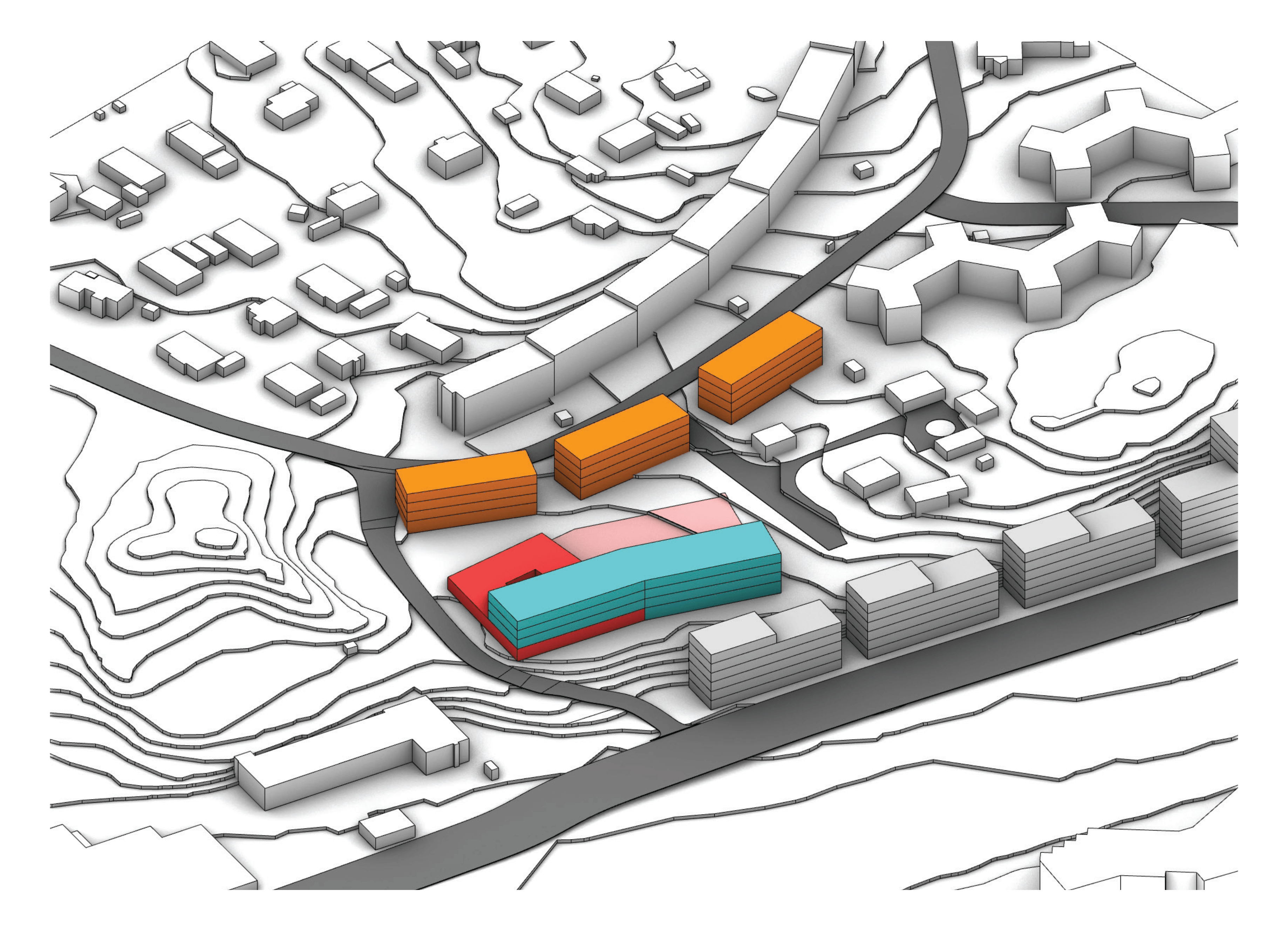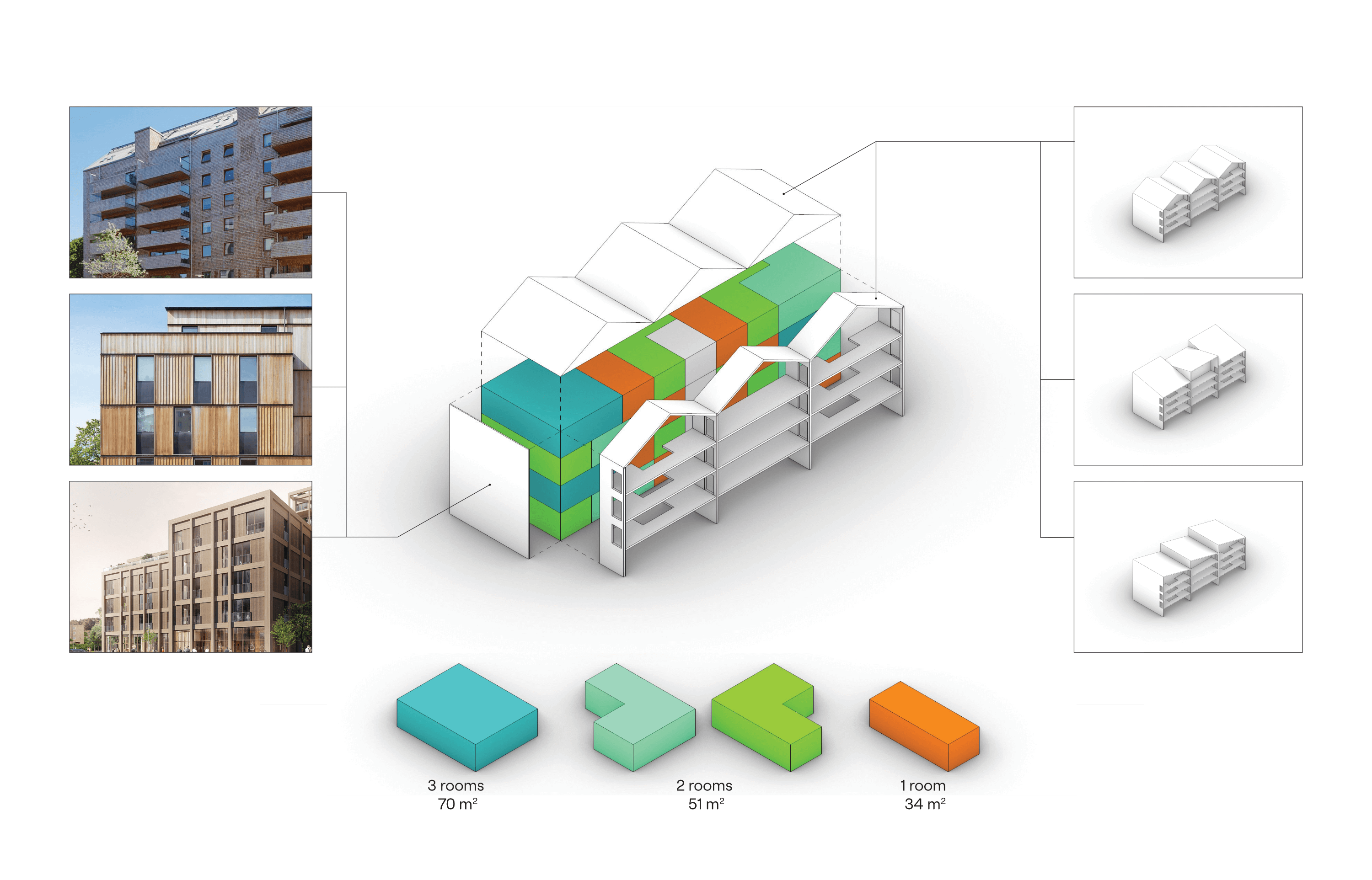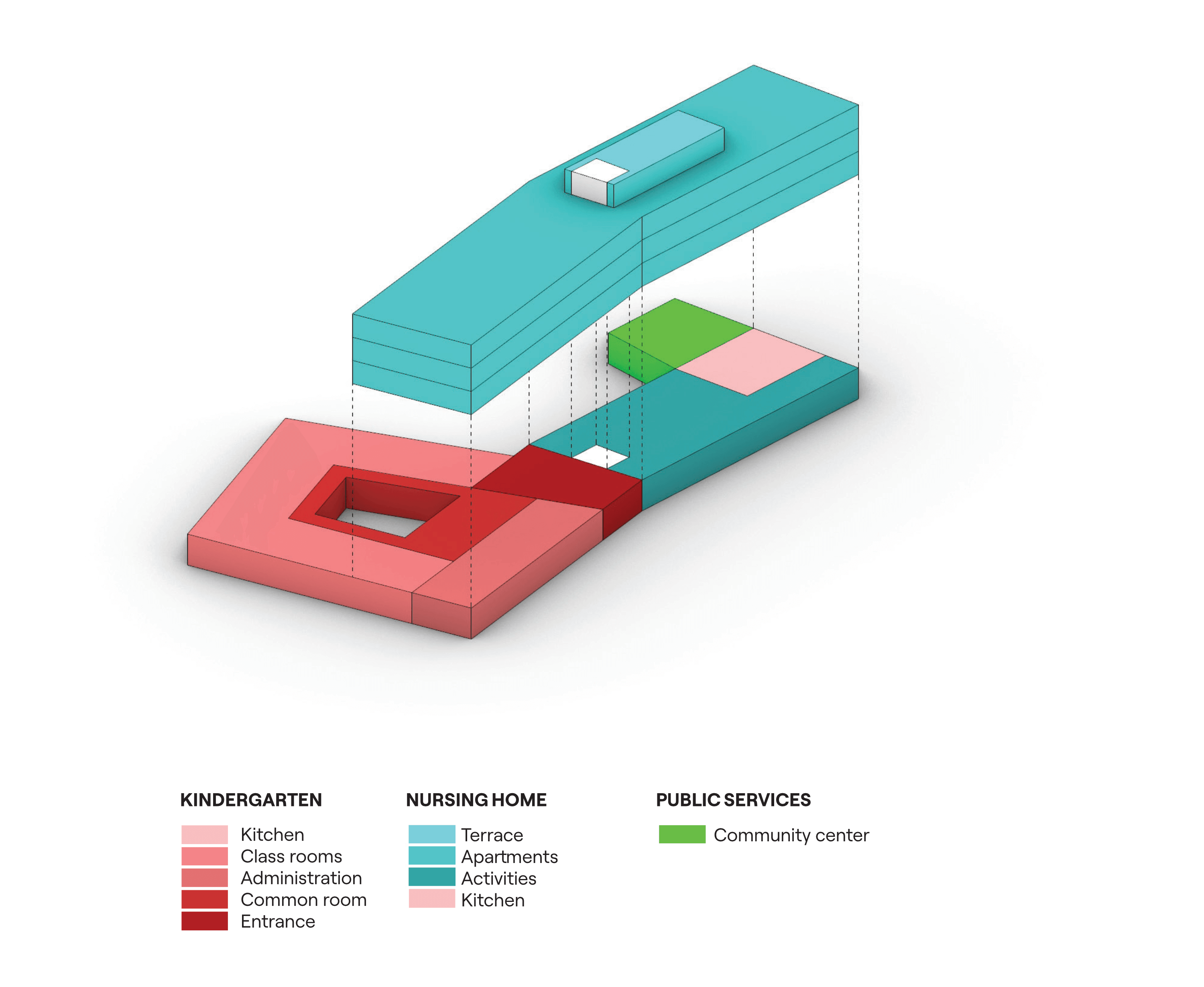 Intro + desc
Parterren
Beautifully situated between two green hills we propose the construction of an appealing oasis available to all generations. The program includes housing, a kindergarten and a nursing home, innately promoting cross-generational activity and diversity: one of the necessities for creating a sustainable future.

That the buildings themselves are equally sustainable
- designed to reduce noise pollution and constructed entirely out of wood – goes without saying.
Intro + desc + info
Parterren
Location
Upplands Väsby, Stockholm, Sweden
Program
Housing, kindergarten and nursing home
Project team
Kayrokh Moattar, Frantisek Orth, Niels Pettersson Sandmark
A place that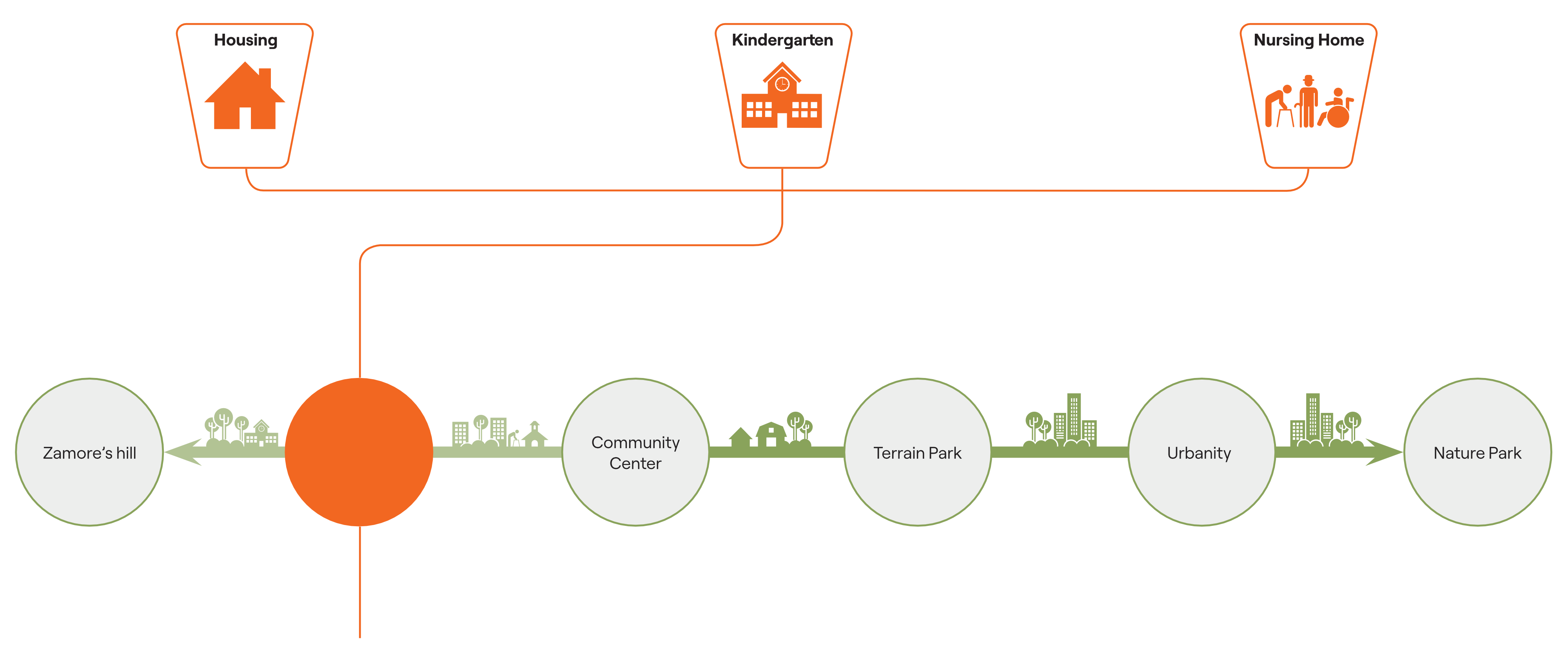 A Place that...
invites to cross-generational interaction

intensifies the connection between public recreational areas
and nature

provides a pleasant micro climate while 
keeping the noise out

is a great environment for learning

is designed, built and managed with minimal environmental 
footprint

is attractive and relates to the human scale