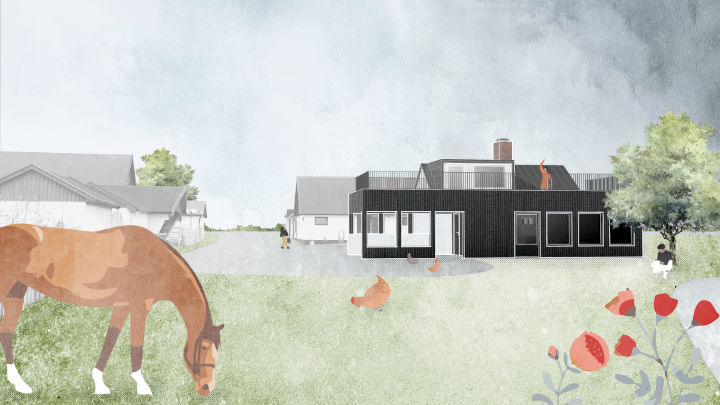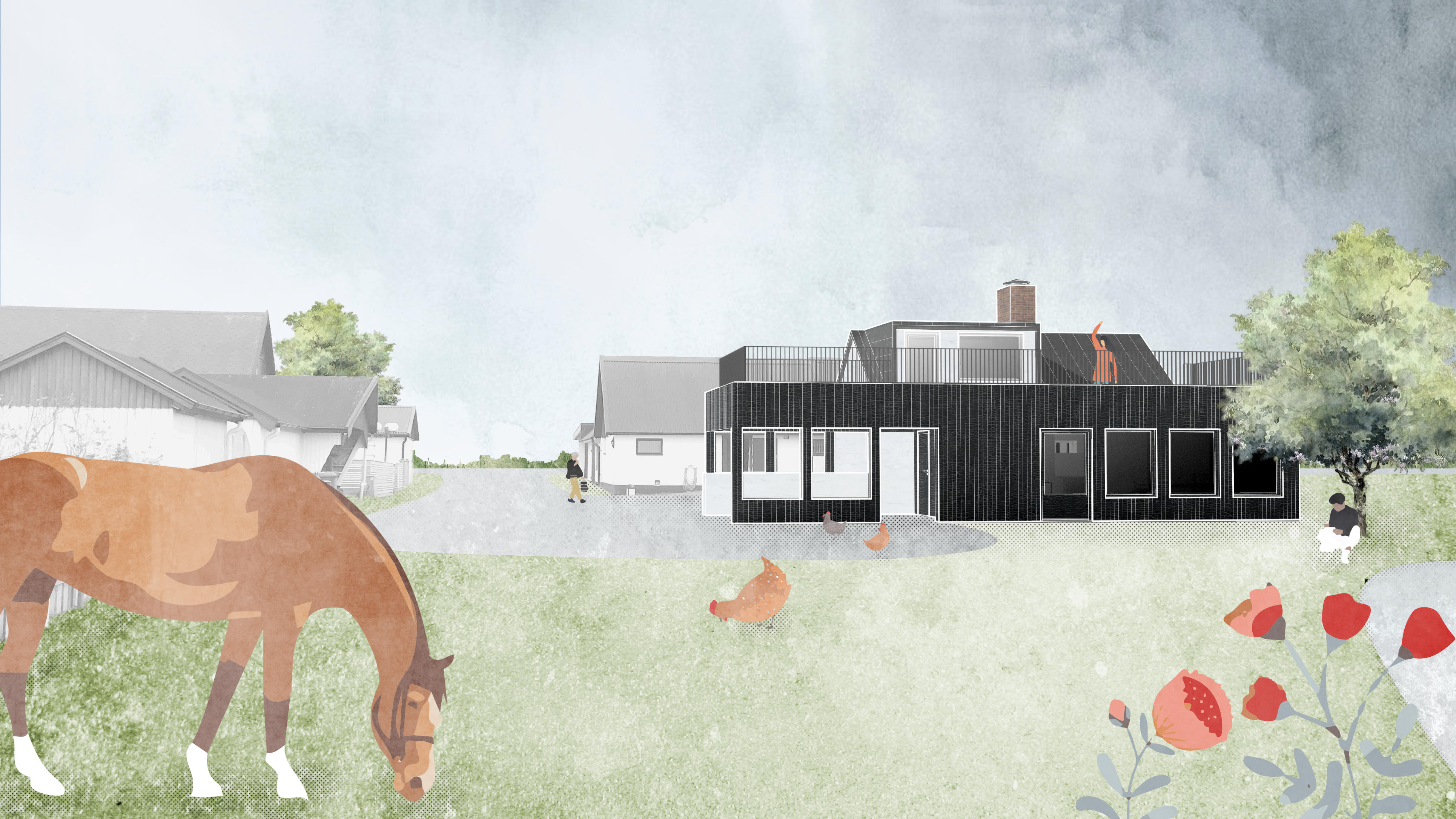 Terrasstorpet
A simple yet elegant black box provides this cottage with additional space and functions, transforming it into a true home. Although small in size, the addition provides the client with a large roof terrace: a garden protected from the hungry deer and boars roaming the area. 
Location
Staffanstorp, Skåne, Sweden
Program
Renovation and extension of a small cottage
Status
Under construction, 2019
Project team
Kayrokh Moattar, Frantisek Orth, Niels Pettersson Sandmark
Coming soon
Our website is still under construction. More information about this project will be added shortly.