Katarina Andersson has written a highly interesting article published in the Swedish language news magazine Syre for which she, among others, interviewed our CEO  Kayrokh Moattar. The article explores the relationship between the whiteness norm of the Swedish architecural world and the often uniform and excluding nature of its output.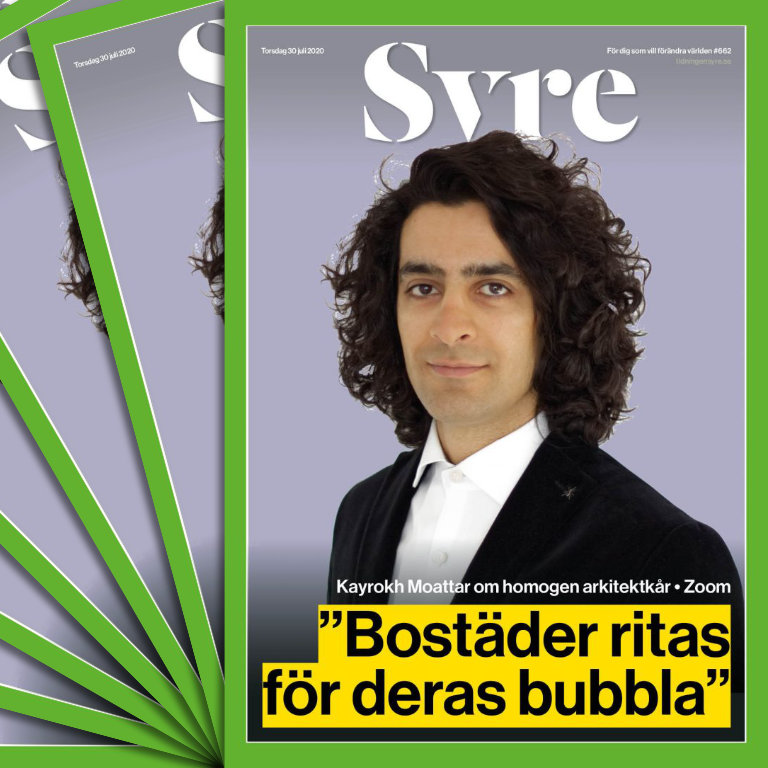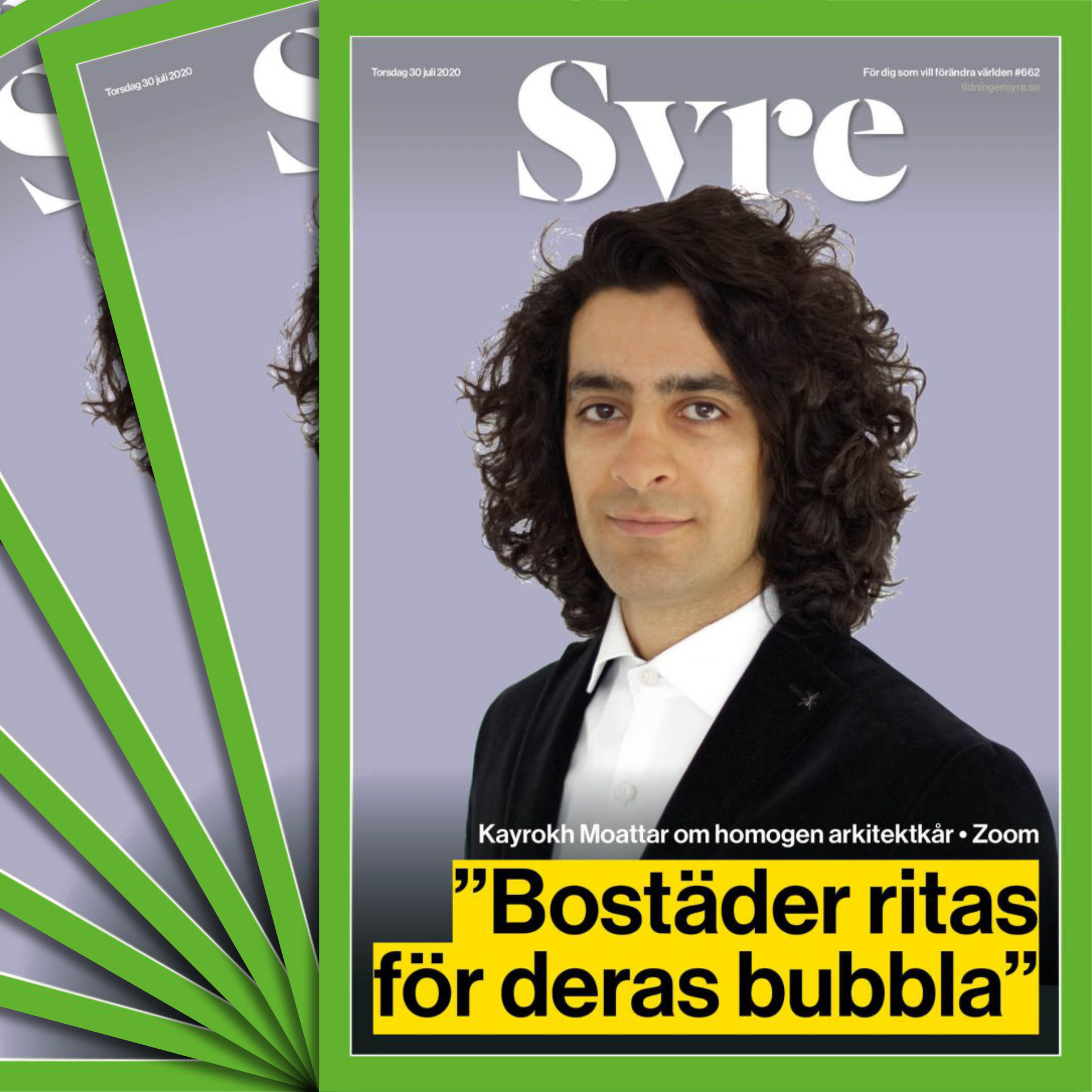 "I princip alla använder arkitektur varje dag. Men den yrkeskår som utformar våra livsrum avspeglar knappast samhället i stort. Även om jämställdheten har gjort framsteg är branschen starkt homogen vad gäller etnicitet och socioekonomisk bakgrund. 
Den gängse stereotypa bilden av arkitekten stämmer generellt alltför väl överens med verkligheten. Visserligen är arkitekten idag ofta en kvinna, men branschen domineras av en medelklass vars vithet blir extra framträdande i kontrast till polotröjan. Om man håller i minnet att arkitekter inte enbart ritar mer eller mindre spektakulära märkesbyggnader utan är en maktfaktor ifråga om hela stadsdelars och bostadsområdens utformning, kan man fundera över vilka konsekvenser det får om det arkitektoniska uttrycket är gjutet i formar som återspeglar referenser begränsade till en ganska privilegierad grupp.
[...] 
När det gäller jämställdhet har branschen i hög grad lyckats utmana den manliga ordningen, men när det gäller etnicitet behövs mer självreflektion, menar Kayrokh Moattar.
– Jag tycker vi har varit bra när det kommer till genus, det har diskuterats mycket på utbildningen och man ser också att de flesta arkitekter är kvinnor, så det är inte konstigt att det måste komma upp till ytan. För ett par år sedan var genomsnittslönen högre för kvinnor än för män så det händer en hel del intressanta grejer i vår bransch, men etnicitet och kulturell bakgrund har inte diskuterats alls. Jag tror att arkitektur som akademisk tradition är 100 procent västerländsk och europeisk, så vi kanske har missat att det finns saker att lära av andra kulturer, och folk med andra bakgrunder har genomgått det här systemet som vi har skapat och är kanske lika mycket en del av samma tradition."