Fero and Kay are right now at Forum Wood Building Nordic at Linnaeus University Växjö, discussing opportunities and challenges with timber architecture. Arkemi sees timber construction as a central solution for a green future!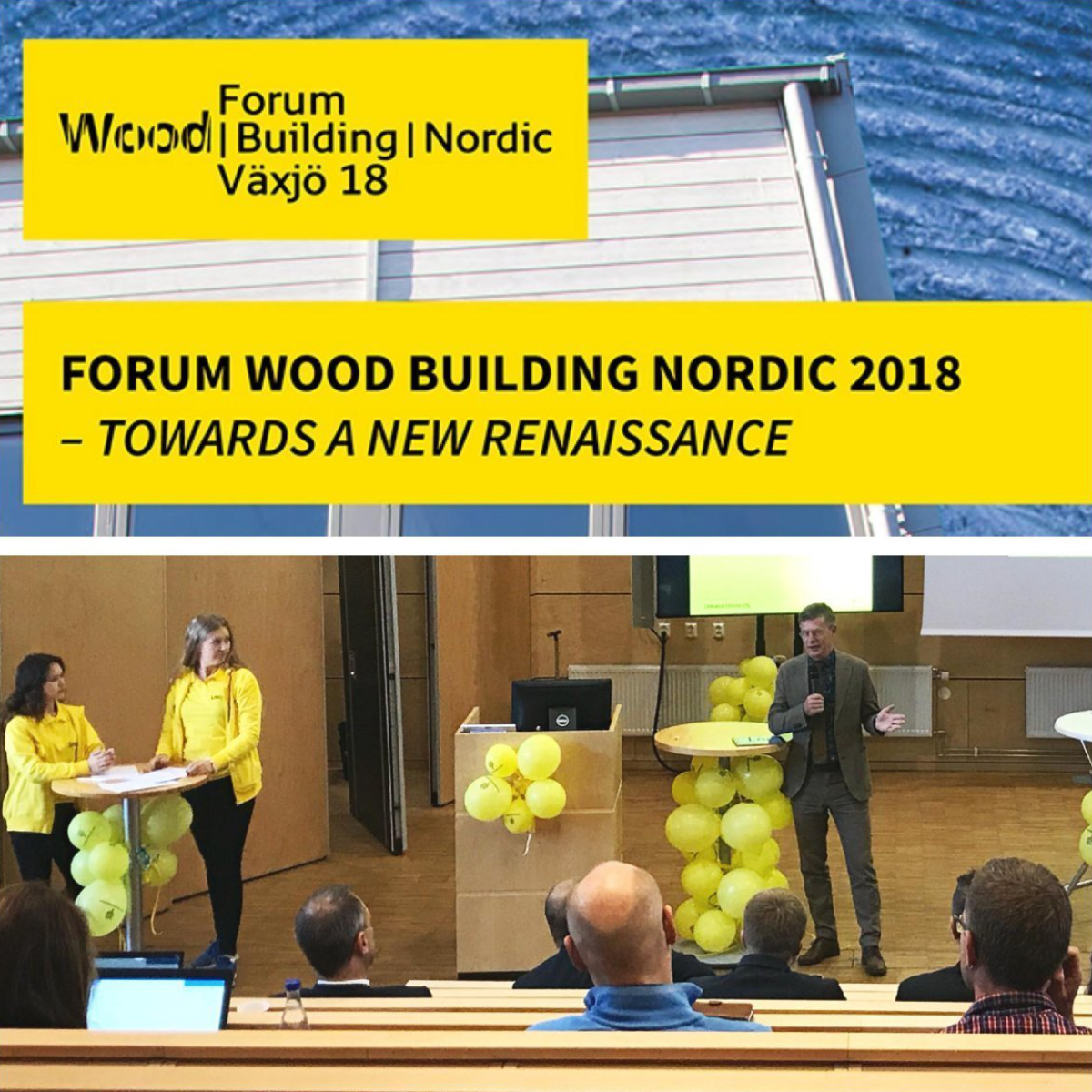 The 7th Forum Wood Building Nordic is hosted by the Linnaeus University in Växjö, Sweden. It is the main conference for wood building and timber construction in the Nordic countries and part of the international Forum-Holzbau organization.
The conference brings together academics and practitioners to exchange experiences and learn from the forefront in the field. The main theme for this year is "competition and competence: can we reach a higher level?" High-class lectures from international speakers are accompanied by a comprehensive exhibition, where different organizations show their latest products and services.
For more information about the conference, please visit Lnu.se/wbn, where you also can register your participation, or save the date for next year's event at Aalto University, Helsinki.